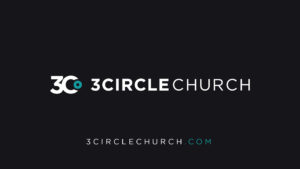 3Circle Church Midtown Campus of Mobile, Alabama is hiring a Full-Time At Risk Youth Director & Student Director and has partnered with DiverseChurchJobs.com to find the right person.
This newly formed role is a combination of the expanding Midtown Campus of 3Circle Church (one church with multiple campuses) and thus their growing Next Generation population, along with an intentional effort of the Leadership & Staff at the Midtown Campus to reach its surrounding community with a coordinated effort to touch the lives of those who are hurting and would benefit from a church mentoring them towards a healthy vision for their lives.
The MINISTRY
www.3CicleChurch.com
In August of 2000, several families joined together to begin a new church. Their vision was to create a church whose heartbeat was to reach as many people as possible with the Gospel of Jesus, locally, regionally, and globally. The name "3Circle Church" is based on Acts 1:8, and truly reflects our mission, vision, and our theology. 3Circle Church has four campuses across South Alabama. Recently named one of the 100 fastest-growing churches in America and one of the top 3 in Alabama, we are fervently committed to living out our name.
Lead Pastor Chris Bell is the Lead Pastor at 3Circle Church. He loves helping people understand and treasure the Bible, leading them to tangibly impact the world for Christ. He also enjoys speaking at conferences and coaching other pastors and leaders through the Courage to Lead network. Chris studied Theology and Communications at the University of Mobile and Luther Rice Seminary and is honored to serve as a part of Leadership Alabama, an influential group of community leaders across the state. Pastor Chris joined our staff in 2012. He is married to Nan, and together they have three children. He enjoys the outdoors and Alabama football, and his favorite verses of Scripture are 2 Corinthians 5:21 and 2 Timothy 1:7.
ABOUT THE MIDTOWN CAMPUS
Though all the campuses of 3Circle Church have a unique flavor, the Midtown Campus is a multi-ethnic, multi-class, and multi-generational arm of 3Circle Church. Pastor Micah Gaston serves the Campus Pastor at the Midtown Campus.
Pastor Micah Gaston received his Bachelor of Arts from the University Mobile with double major in Theology and Visual Art. He received his Master of Divinity degree from Southeastern Baptist Theological Seminary in Church Leadership. Pastor Micah has been in vocational ministry since 2004. He has served as a Mission Teams coordinator for national and international teams, a Youth Pastor, an Interim Pastor, and currently serves as Campus Pastor at 3Circle Church Midtown.
Pastor Micah came to 3Circle Church Midtown in 2016 after the long-standing Sage Ave., Baptist Church merged with 3Circle Church to become its Midtown Campus. Over the past five years Pastor Micah and the Midtown leadership team have led the revitalization movement of the campus and the surrounding community. Under his leadership the Midtown Campus has renovated every environment that is currently being used for ministry totaling nearly 50,000 ft.2 Also the campus has grown from one full-time staff member to a team of nearly 20. The campus has also been able to reengage the community in meaningful ways through partnerships with five local public schools and universities, government organizations, non- profit organizations, and local businesses.
The campus prior to the pandemic grew on average by 22% a year since 2018. Currently the Campus is in the process of launching ForMidtown which is a nonprofit organization that exists for the renewal of the Midtown community by meeting the social justice needs, economic needs, and spiritual needs of the community. Midtown has already been serving the community through Café 150 which has served over 17,000 meals over the past three years, but the Café's impact will be multiplied as part of For Midtown's community outreach. Another program of this nonprofit will be Midway which is an at-risk youth center that will provide holistic training and support. This center will provide hard and soft skills training, counseling for kids that have experience trauma, sports leagues and much more to equip the next generation.
Over the past five years the Midtown Campus through the activity of God and the effective efforts of the campus staff and volunteer teams has become a multi-ethnic, multi-class movement that represents the community. Because of God's faithfulness and effective work, Pastor Micah and the 3Circle Church Midtown Team the campus just launched the MEGA (Multi. Ethnic. Gospel. Approach) Podcast and is also postured to begin releasing its own worship music and much more! We believe the best is yet to come as we continue to intentionality reaching our mission field by raising up a church that reflects the diversity and beauty of the kingdom of God on our block!
You can learn more about 3Circle's Vision, Mission and Statement of Faith here: https://www.3circlechurch.com/beliefs
3Circle Church is a multi-generational church with Southern Baptist affiliation. They operate mostly autonomously but believe in the value of partnering with those with whom their beliefs align. Within their church, the leadership includes elders (spiritual oversight), trustees (financial oversight), and staff (daily ministry).
The POSITION VISION
The At-Risk Youth Director and Student Director, who reports to the Campus Pastor, ideally would be a Big Vision leader (Builder), who has the capacity to be a high-capacity organizer, a great builder of people and teams, and an even greater leader who has a humble shepherd's heart with a commitment to community, outreach and the unchurched and most importantly, willing to take healthy,faith-filled risks for expanded community impact. To develop funding required to maintain the current ministry and future expiation of Midway.
Because of 3Circle's overall mission and the Midtown Campus' unique mission, vision, and make- up the At-Risk Director and Student Director should be nimble enough to lead in meetings, connect in the community, simultaneously engage with the most vulnerable of the community and lead business meetings with business leaders, have an entrepreneur-type drive,and serve as a team member along with other high functioning teams. The ideal candidate will also be able to manage multiple projects independently, while collaborating with other similar leaders across the 3Circle's Campuses and the local Midtown campus.
The Midtown Campus is primed and ready to an expanded in-reach into the community, with formal Not-For-Profit umbrella offering an array of services and programs.
Finally, this leader's discernment must be advanced enough to know how to properly affect change, implement a cadence that doesn't become shock for those involved in the life of the ministry, and have enough vision to implement new ideas (over time).
You can contact us for more details on specific responsibilities, duties, qualifications and skills.
The COMMUNITY of MOBILE, ALABAMA
Mobile is a major port and shipbuilding and commercial center at the head of Mobile Bay on the Gulf Coast. The area has a rich history as an antebellum seaport, and parts of the city reflect this heritage (as well as its Spanish and French colonial history). For many, Mobile offers what New Orleans offers without many of its problems. There is some tourism, and manufacturing industries include paper, aerospace, and automotive. The area has grown considerably as a port facility, in part because of the growth of Asian-owned auto plants in Alabama and other parts of the South. Employment is budding and growing and positive. Mobile's population is 187,746 people.
Known as one of the Top US cities worth exploring in 2021 by CEOWorld magazine and named a Top Resort, The city (and Gulf Coast Treasure) was founded in 1702 by the French as the first capital of Louisiana. During its first 100 years, Mobile was a colony of France, then Britain, and lastly Spain. Mobile became a part of the United States in 1813. From the above everyone can easily understand that this city has a significant cultural background. Mobile, considered one of the Gulf Coast's cultural centers has many art museums, many constructions of historic architecture, while is known for having the oldest organized Carnival or Mardi Gras celebrations in the United States. Furthermore, is a great choice if you want to enjoy fresh seafood.
Located at the mouth of the Mobile River at Mobile Bay, leading to the Gulf of Mexico, Mobile is only 30 minutes from the sandy white beaches of Dauphin Island, yet the mountains of northern Alabama are only a few hours away. The diverse city offers an endless array of fun and enriching activities – from the Alabama Deep Sea Fishing Rodeo to freshwater fishing, baseball to football, museums to the modern IMAX Dome Theater, tee time on the course to tea time at a historic plantation home, world-renowned Bellingrath Gardens to the Battleship USS ALABAMA, Dauphin Island Sailboat Regatta to greyhound racing, Mardi Gras to the Christmas parade of boats along Dog River.
It is a developing city for young families, with a solid economy, solid family life, and vibrant cultural scene that is uniquely settled, close to other major cities, yet with enough attractions to enjoy the cultural scene of the city.
The region of Mobile Bay offers a genuine southern experience in a historic, yet vibrant coastal setting. A top-rated, riverfront convention center attracts regular conferences that anchors a lively, walkable downtown offering world-class accommodations, lush parks and squares, retail shops, restaurants, museums, and art galleries. This 300-year-old port city is the oldest and largest along the Gulf Coast and its colorful character, stunning architecture, lively arts and entertainment district, and fresh, local seafood make it the ideal living and travel destination. Championship golf, a variety of water activities, one-of-a kind event venues, a wide range of historic tours and a gracious hospitality within the community.
Mobile is easily accessible from three major airports and Interstates 10 and 65.
It is home to Airbus U.S. manufacturing facility – the company's first production site in America. The $600 million, 53-acre assembly plant is located at Mobile Aeroplex at Brookley. Mobile also boasts more than 200 businesses serving the oil and gas industry.
According to an economic impact study by Auburn University at Montgomery, Mobile has the most diverse economy in Alabama. Over the last decade, Mobile's economic development efforts garnered $8.47 billion in capital investment and 15,771 jobs at new and existing area companies.
Mobile has museums and attractions celebrating almost any local topic: history, art, science, horticulture, marine biology, antebellum architecture and, of course, the revelry of Mardi Gras. These world-class museums not only make Mobile a cultural destination, but also provide educational facilities seldom found in a city its size.
Whether you've just arrived in Mobile or are contemplating a move, you're going to love it. Mobile is a great place to live, and it's also a great place to buy a house. Overall, Mobile also has a much lower cost of living than most cities its size and is among the 15 lowest out of the 80 mid-size U.S. metropolitan areas according to the American Chamber of Commerce Researchers Association (ACCRA) survey. Excellent healthcare options include top-ranked hospitals, a medical school and the first academic cancer research institute in the upper Gulf Coast region. Award-winning schools, colleges and universities also set Mobile apart as one of the Gulf Coast's top locations to live, raise a family or grow a business.
FOR MORE INFORMATION, CONTACT US HERE.