Sanctuary Covenant Church of Minneapolis (MN) partners with DiverseChurchJobs.com and announces its national search for an Executive Director of Administration & Leadership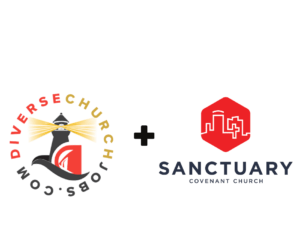 The full-time role seeks :: a Big Vision/Level 5 leader (Visionary), a high-capacity organizer, a day-to-day leader with the gift of Administration, capable of providing oversight to the staff and ministries of the church, all with a Pastor's heart.
The POSITION VISION 
The Executive Director of Administration & Leadership, who will report to the Senior Pastor, ideally would be a Big Vision leader (Visionary), a high-capacity organizer, a day-to-day leader with the gift of Administration, capable of providing oversight to the staff and ministries of the church.  This leader will have the abilities to implement and execute the vision of the church, building and nurturing teams proper processes for this work. This leader will be a people-centered strategist who understands that ministry happens through people and, thus, is unapologetically committed to administration and leadership. 
The church is primed and ready to welcome another Level 5 Leader to its team. The  Executive Director of Administration & Leadership will work hand-in-hand with the Senior Pastor and broader staff team to carry the church forward towards a promising future.
The MINISTRY
Founded on Super Bowl Sunday 2003, Sanctuary Covenant Church, was founded by Dr. Efrem Smith to be a "sneak preview" of heaven. Specifically, this church would be diverse, multi-ethnic, committed to the city, and committed to reconciliation. For over 13 years, Sanctuary served as a community partner in North Minneapolis, all the while, renting space in 3 different schools to hold weekly worship services. Dr. Dennis Edwards, the second Senior Pastor who led for six years, led Sanctuary to a permanent facility (campus) that is affectionally called The Gathering Place, at one of the busiest interactions in North Minneapolis.
Pastor Edrin Williams, the third Senior Pastor at Sanctuary, is poised to lead the church even further into its impact in North Minneapolis (and beyond) and to create a vision that will impact people and further develop the organization.
Sanctuary Covenant Church is affiliated with the Evangelical Covenant Church. Their denominational affiliation is solid, but not a distraction to its reach, impact, and partnership.
The COMMUNITY of Minneapolis, MN.
Minneapolis, Minnesota, is the most populated city in the state of Minnesota and is seated in Hennepin County. The city is affectionately known as the Twin Cities region as it sits coupled with St. Paul, the capital city of the state. The current estimated population is approximately 430,000, with a combined metropolitan population of approximately 3.6 million.
It is an incredible city for young families, with a strong economy, surprising diversity, solid family life, and vibrant cultural scene, with a rich claim as the home to both Bob Dylan and Prince.
The city of Minneapolis, sitting on multiple lakes and rivers is home to the largest business center between Chicago and Seattle, with many national headquarters calling Minneapolis home. These Fortune include Target, U.S. Bancorp, General Mills, Ameriprise Financial, Xcel Energy, Thrivent Financial, and Donaldson. Right behind Chicago, Minneapolis is the second largest business center in the Midwest. Minneapolis is also fortunate to host multiple multi-national company offices, including Accenture, Bellisio Foods, and Voya Financial. The economy of Minneapolis today is based in commerce, finance, rail and trucking services, health care, and industry. Smaller components are in publishing, milling, food processing, graphic arts, insurance, education, and high technology.
The region is home to six professional sports teams, including the NFL Minnesota Vikings, MLB Minnesota Twins, NBA Minnesota Timberwolves, WNBA Minnesota Lynx, NHL Minnesota Wild, and MLS soccer team, Minnesota United FC. The cool tidbit of history makes one aware that Minnesota is the home the founding of Rollerblade, the company that popularized the sport of inline skating.
The Trust for Public Land named Minneapolis as the city with the best park system among the 100 most populous cities in America, with an extensive network of incredible parks, bike activity, water sports, winter activities, and other outdoor activities.
Minneapolis can be seen as a politically liberal and boasts a city of an incredibly robust culture scene, inclusive of trendy restaurants, shops and events – likely to satisfy all tastes.
As a spirited college town, Minneapolis is also home to about 50,000 college students, primarily centered around the University of Minnesota, who's campus is in Minneapolis. The campus also hosts a series of great music and event venues that appeal to residents and visitors.
According to AmeriCorps, in 2017 Minneapolis-Saint Paul ranked first among cities with 46.3% of the population regularly volunteering.
The nation knows the region as well as home to The Mall of America, which revolutionized the shopping experience for the nation. Its approach is (and was) incredibly innovative for the shopping experience, coupled with entertainment and attractions.
The geography of Minneapolis allows those who call it home an opportunity to enjoy incredible care-free summers and fun, festive winters that involve all the major winter  sports, with emphasis on the beauty of experiencing all four seasons.
There is no getting around acknowledging the cold climate that can be a part of a 4-5 month stretch for the region. Life changes during this time, but not the social and spiritual lives of Minneapolis residents don't miss a beat!
CONTACT us to learn more about the Summary Of Duties, Responsibilities, Qualifications and Skills.
TO APPLY or OBTAIN FOR MORE INFORMATION, apply HERE or help@diversechurchjobs.com 
####